Follow the below steps to create a bike profile using the AXS App.
Please note: Android and iOS systems are currently on different versions of the AXS App. If using an Android device, please continue with the instructions below. Updated articles for iOS devices will be coming soon.
UNDERSTANDING AXS BIKE PROFILES
Bike profiles organize and group the AXS components installed on a bicycle. Components are added to a profile as a paired system or individual sensor.
Paired AXS system – AXS drivetrain, dropper seat posts, and Flight Attendant components must be paired together as a system. One paired system can be added to each bike profile. For more information about system pairing, view the AXS System Pairing videos.
Individual sensor – An AXS power meter, AirWiz, or TyreWiz pressure sensor is added to bike profiles independently of paired AXS systems.
---
CREATING AN AXS BIKE PROFILE
1) Open the AXS Mobile App. You must be signed in to create a profile.
2) Press the [+] button to add a new profile.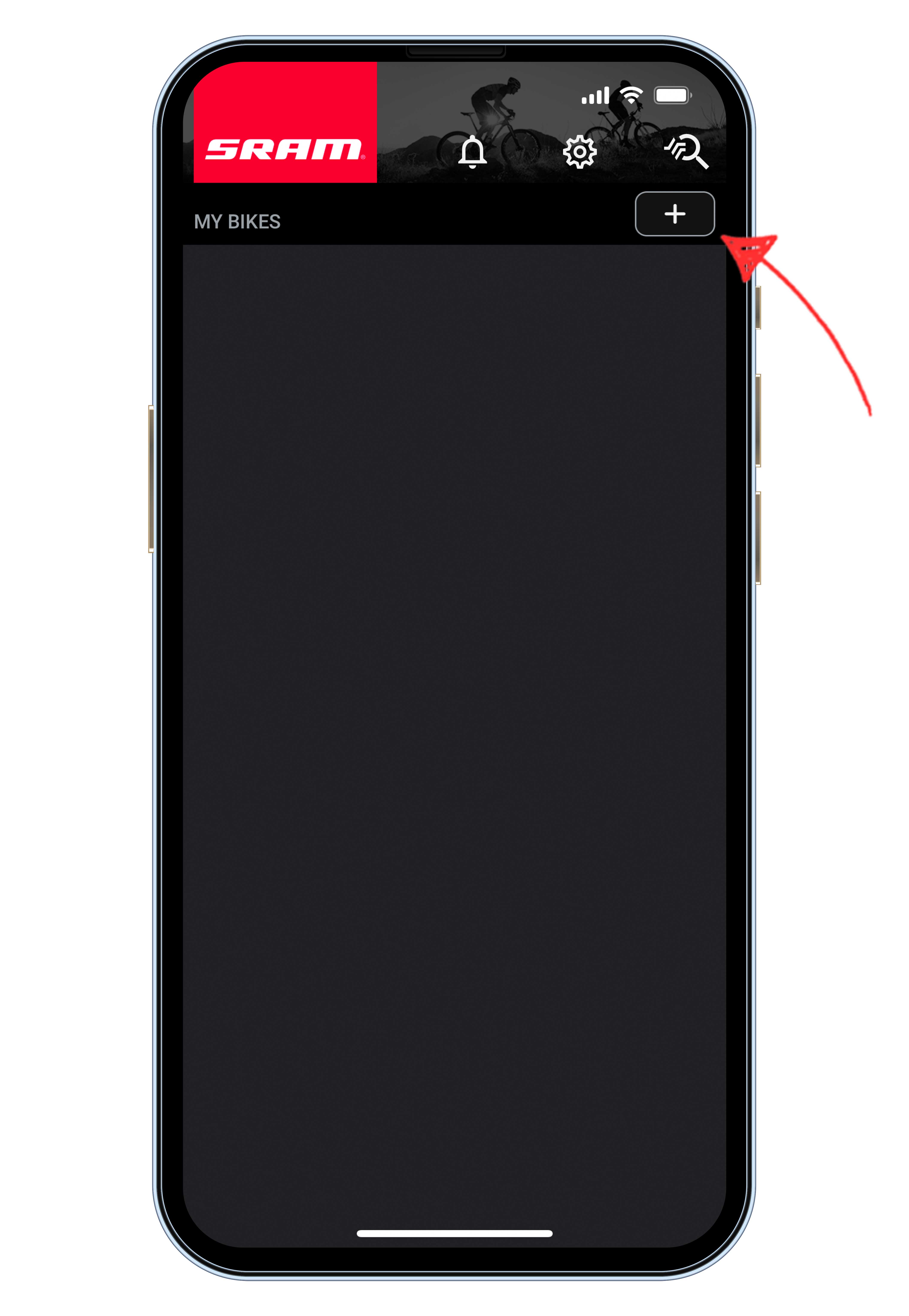 3) Name the bike profile and add an image. Select Save Bike to continue.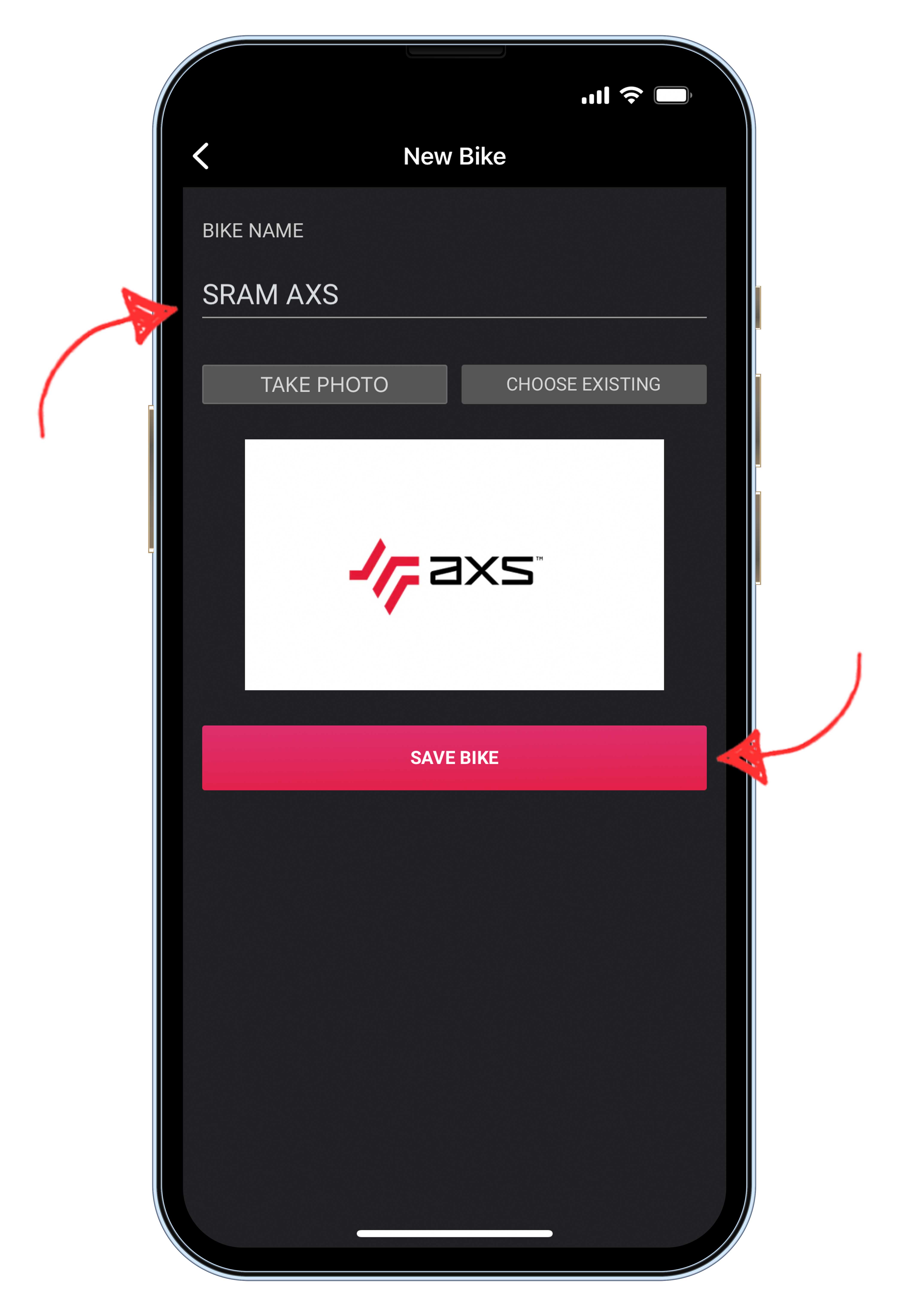 ---
ADDING A PAIRED SYSTEM
4) Ensure Bluetooth is enabled on your mobile device and has a cellular or Wi-Fi connection.
5) Wake the AXS system by lightly bouncing or shaking your bicycle, then select the Search for Parts button.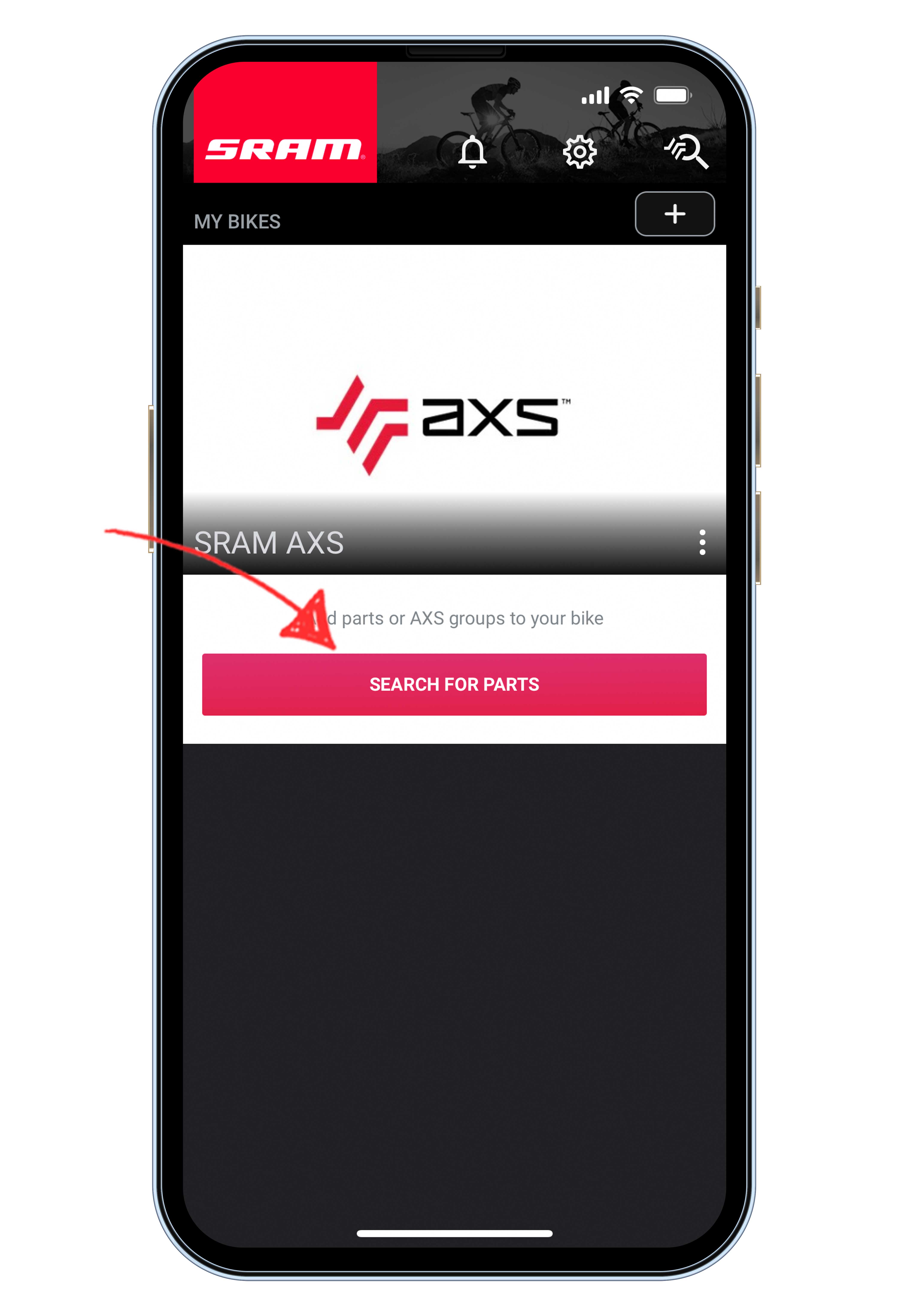 Getting stuck? If a primary component does not wake from moving your bike, press its AXS button for two seconds or less. If this doesn't work, place the battery on the AXS charger until full. Then, try again.
6) Identify the system's primary component and select Connect to continue.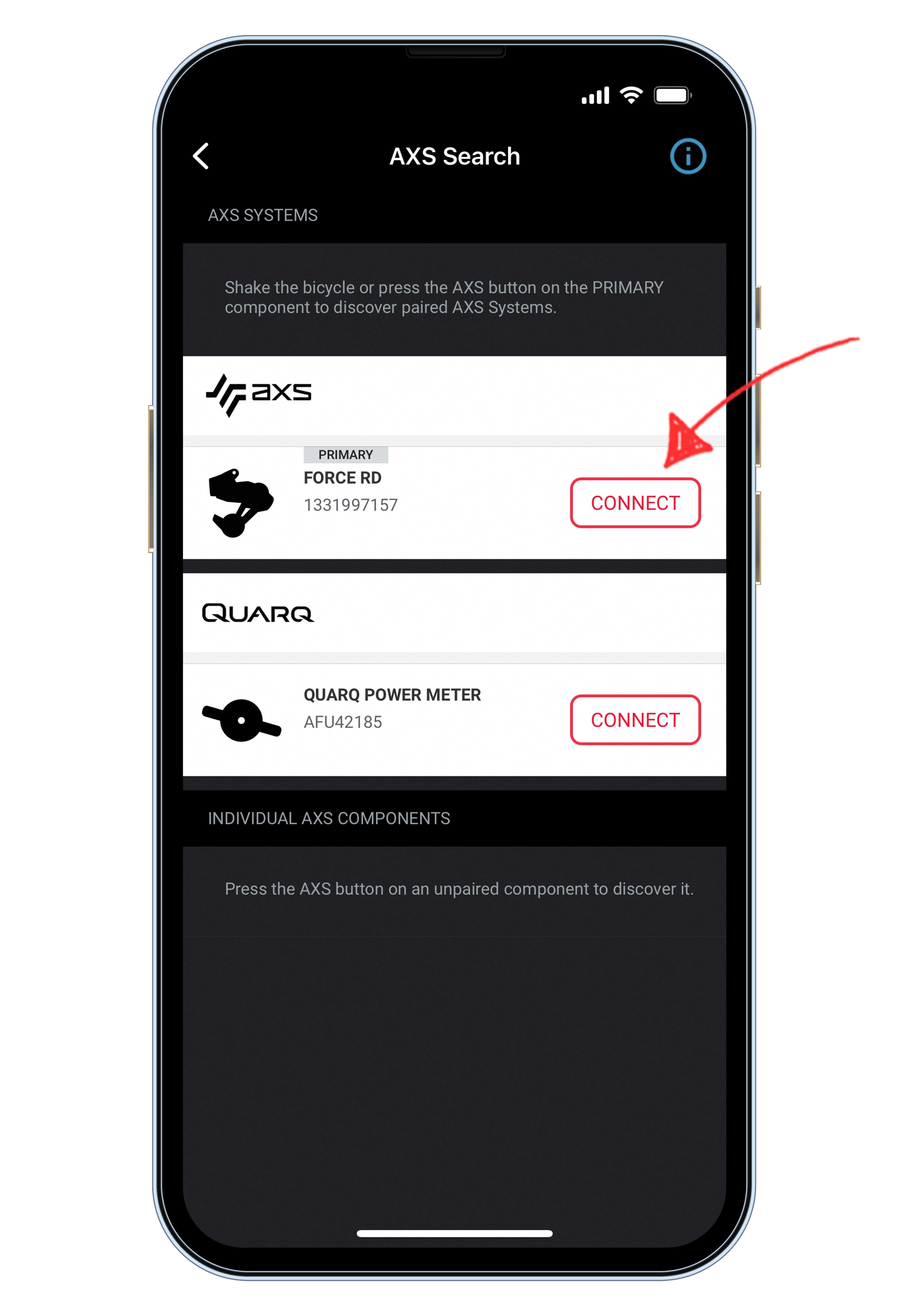 Getting stuck? If a component does not connect, ensure it's awake and your mobile device's Bluetooth is enabled. Then try again. If this doesn't work, force quit the AXS App and toggle your mobile device Bluetooth off and on. Then, try again.
Tech Tip: If your bike includes a power meter, AirWiz, or TyreWiz, add the paired system first. Then, the sensor(s).
---
COMPONENT AUTHORIZATION
Authorization is a security step that restricts access to component settings to a single mobile device. Only one mobile device can be authorized at a time. This process is only required the first time a new or different mobile device is connected to a paired system's primary component.
7) Press and hold the primary's AXS button until its LED blinks slowly, then select Authorize.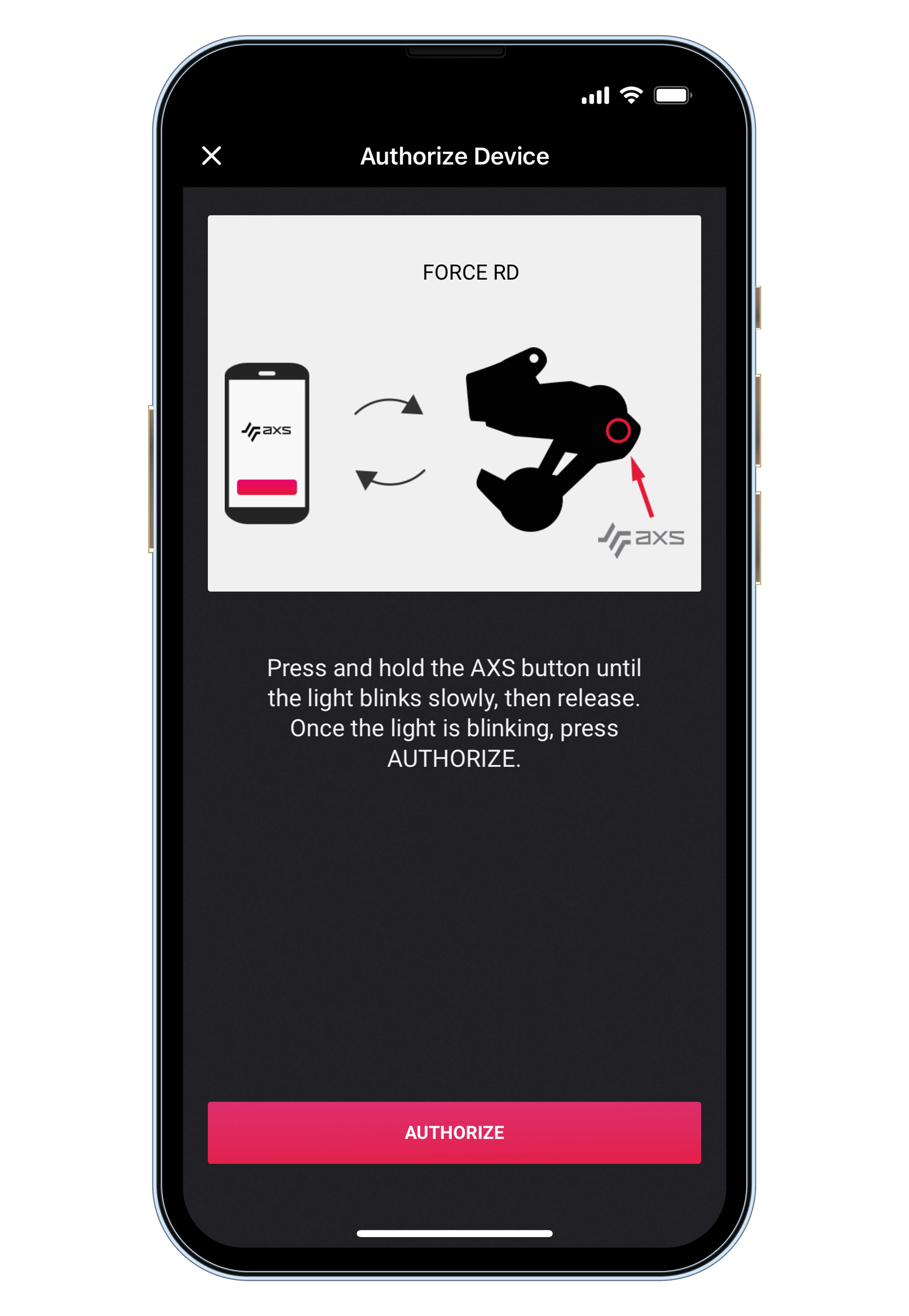 8) Select the Add to Bike button.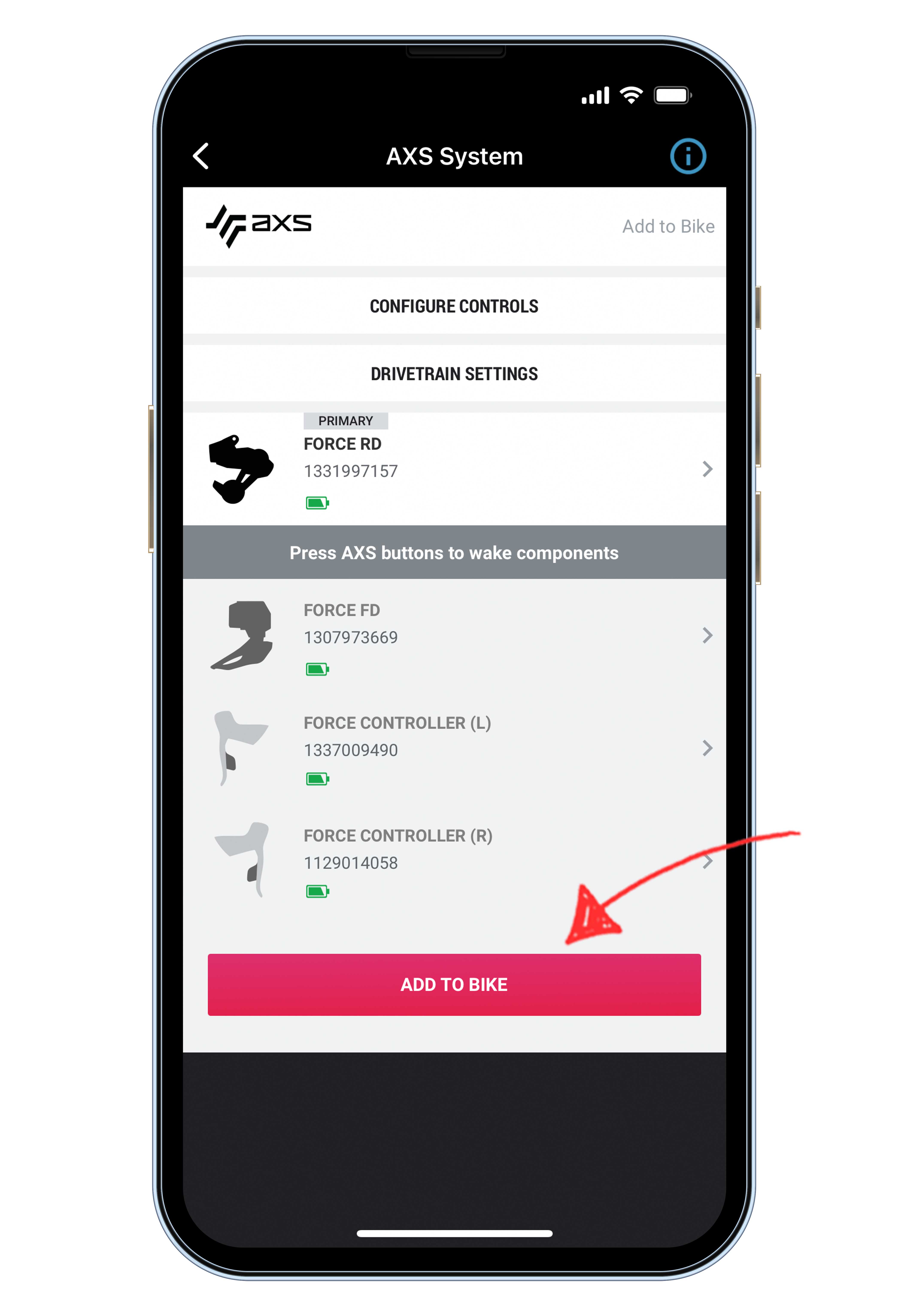 9) Select your bike profile to add the components.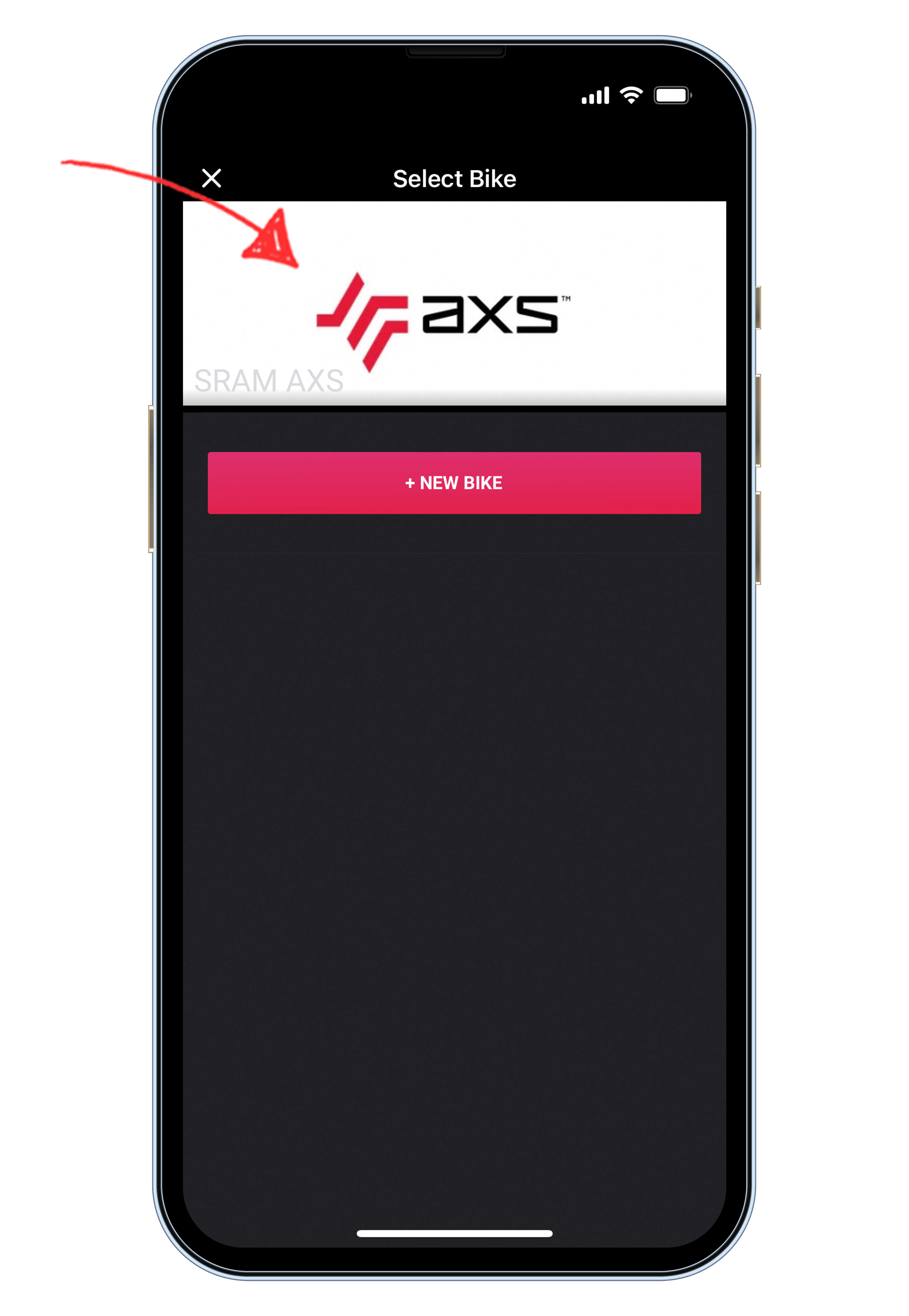 Tech Tip: Only select [+ New Bike] if another bike profile is needed.
10) The paired AXS system is now added to the bike profile. Continue adding sensors, or exit the AXS app if you have no more components to add.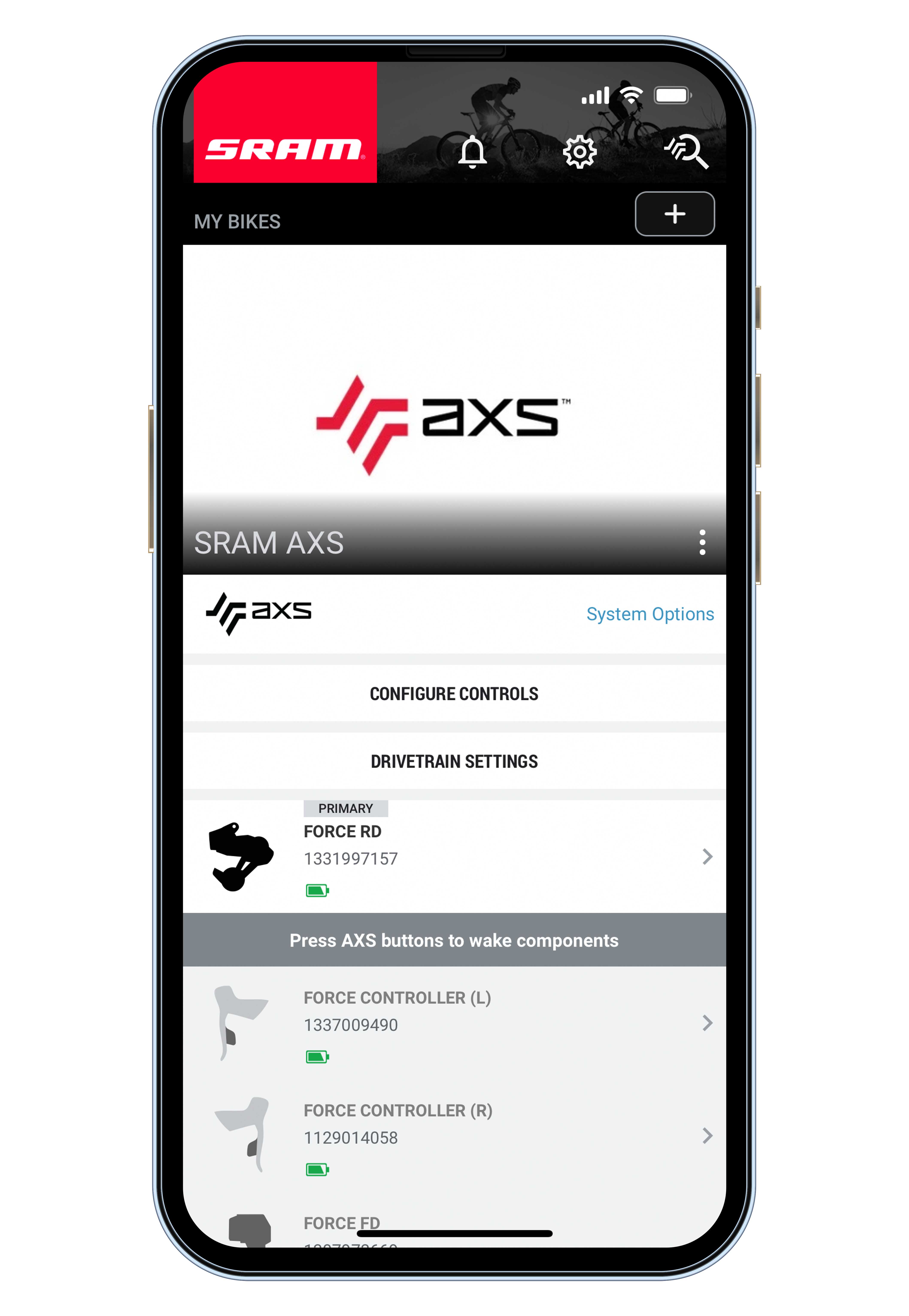 Tech Tip: If a component no longer shifts or actuates following an AXS App interaction, complete the System Pairing process.
ADDITIONAL SETUP
---
ADDING A POWER METER, TYREWIZ OR AIRWIZ
11) Wake the sensor(s) by spinning, rotating, or lightly bouncing or shaking them.
12) Select Search for Parts or the Magnifying Glass.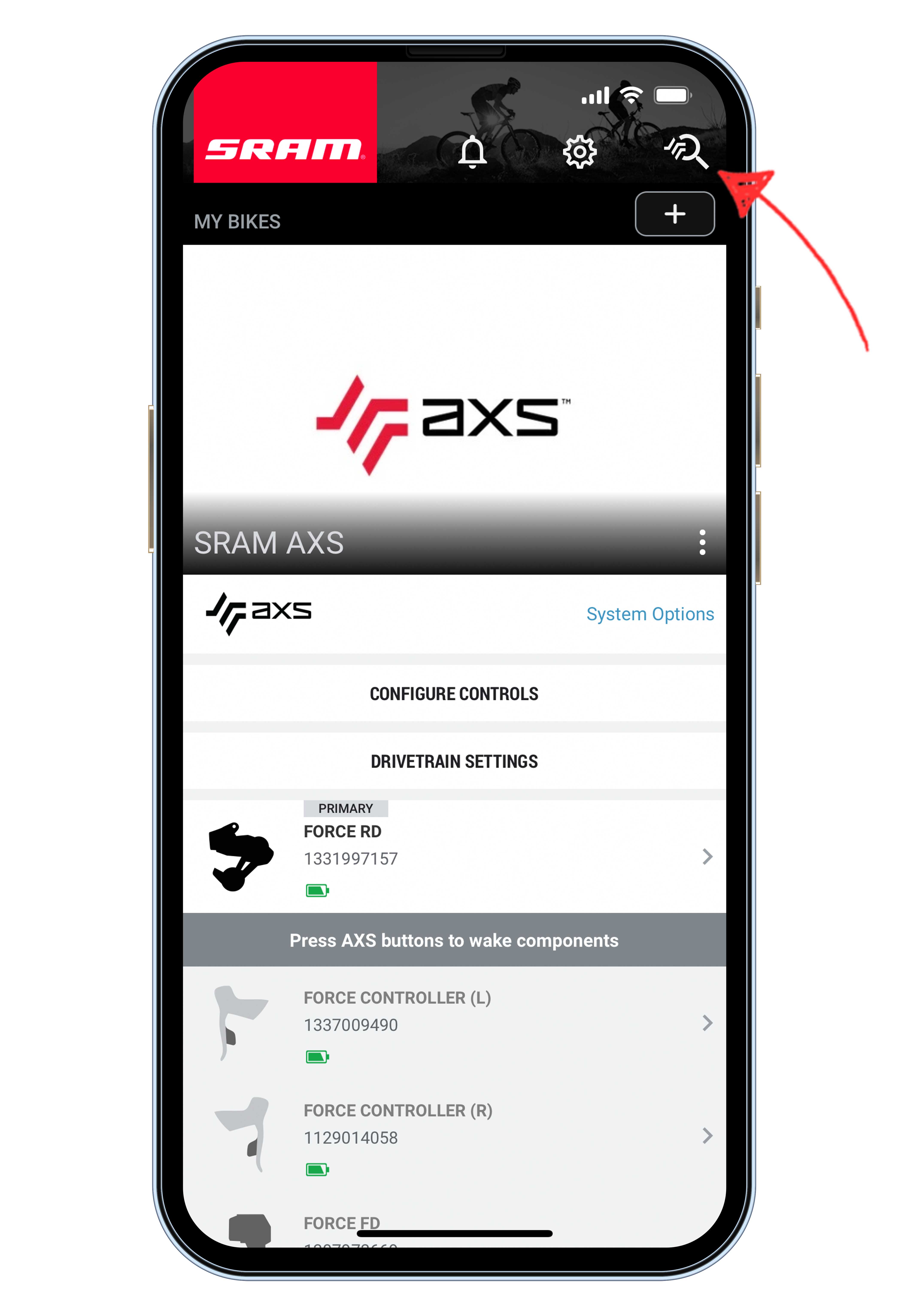 13) Select the sensor's Connect button.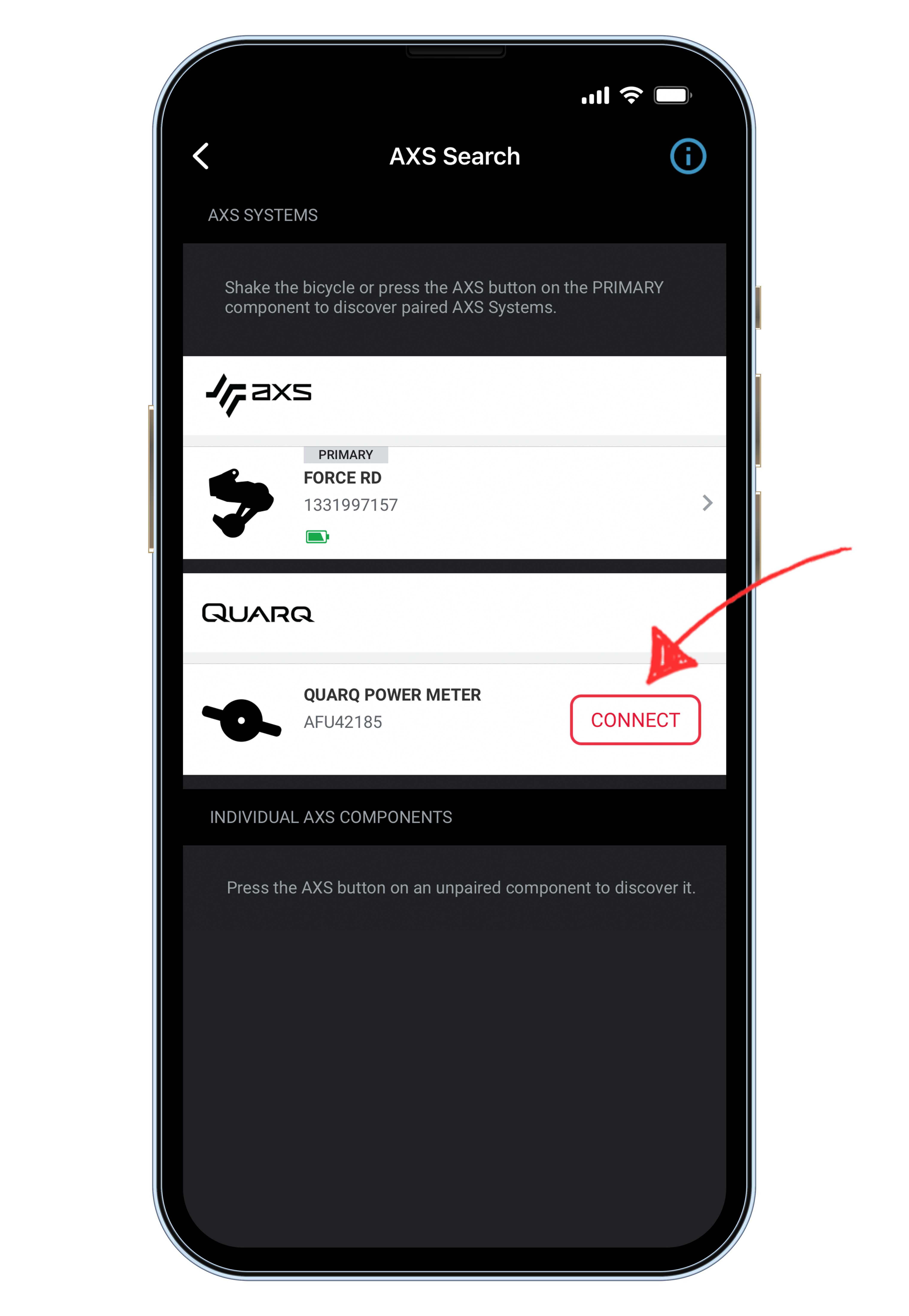 14) Select the Add to Bike button.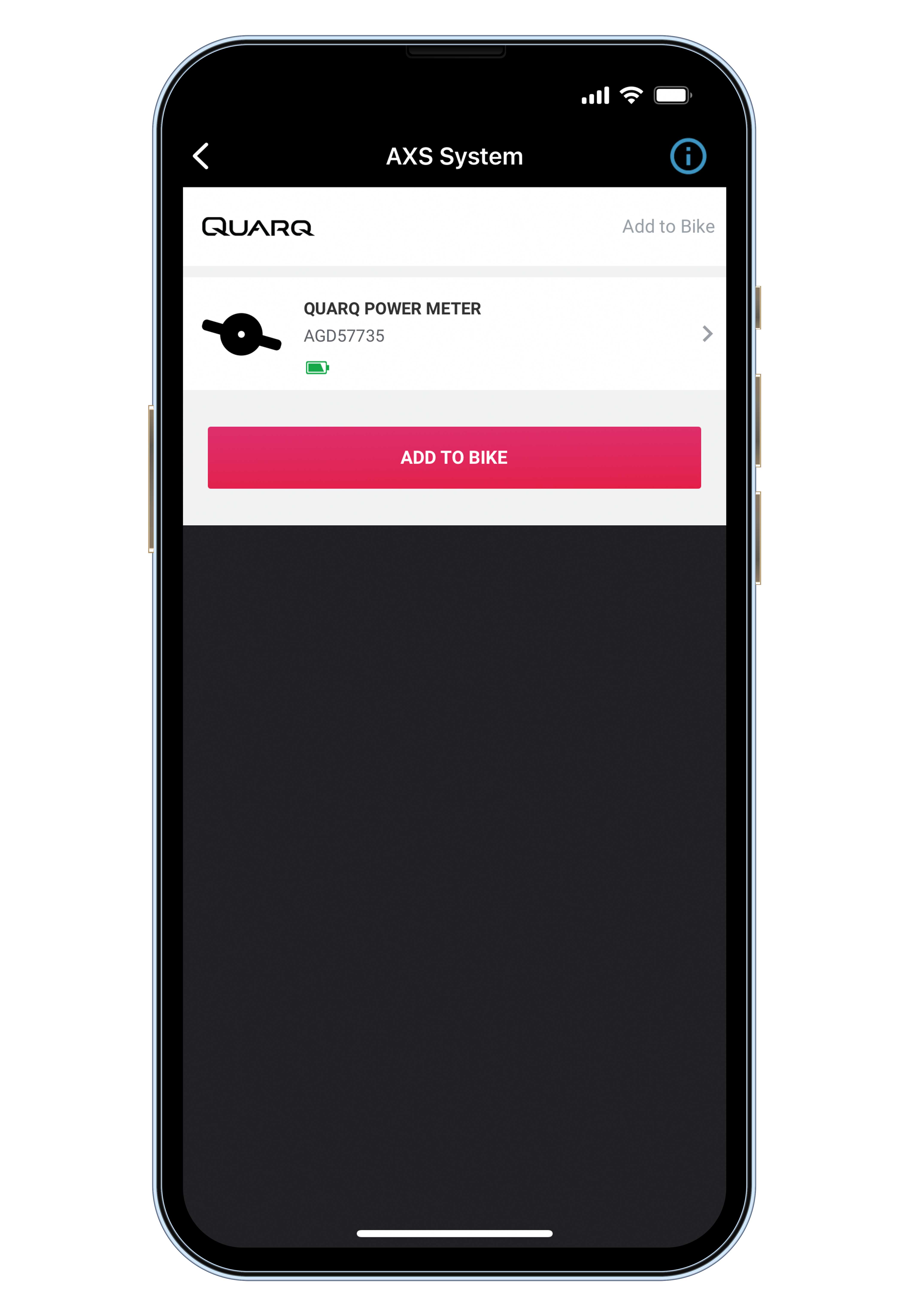 15) Select your bike profile to add the sensor. Repeat this process to add any remaining sensors installed on your bike. Exit the AXS App when finished.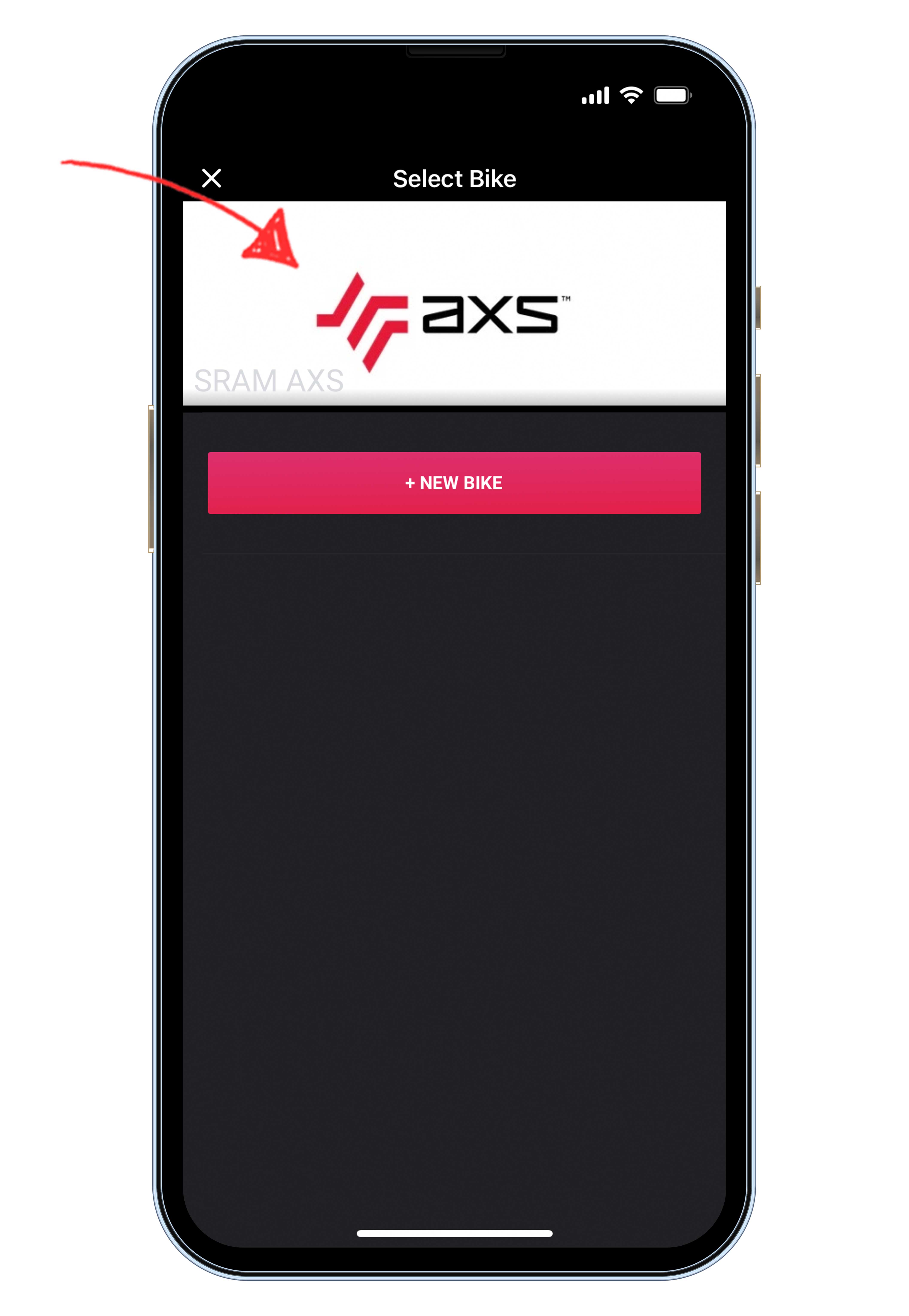 ADDITIONAL SETUP
Spider and chainring power meters
DUB PWR spindle power meters
TyreWiz air pressure sensors
AirWiz fork and shock air pressure sensors