Follow the steps below to learn how AXS battery levels are displayed and monitored using the component LED and SRAM AXS App.
Please note: Android and iOS systems are currently on different versions of the AXS App. If using an Android device, please continue with the instructions below. Updated articles for iOS devices will be coming soon.
UNDERSTANDING AXS BATTERY STATUS
Every AXS component uses a battery that is monitored with the LED or the SRAM AXS App. Both methods represent battery status as; Good, Low, and Critically Low.
Component LED – The component LED will flash when the AXS button is pressed for two seconds or less. The color of the LED indicates the component's battery status. A green LED indicates Good, a red LED indicates Low, and a rapidly flashing red LED indicates Critically Low. A Red/Green flashing LED indicates a rejected shift and is unrelated to battery status.

SRAM AXS App – The AXS App displays the component battery status whenever it's connected. A green icon indicates Good, a red icon indicates Low, and a red exclamation icon indicates Critically Low.

Tech Tip: AXS Batteries charge from fully depleted to fully charged in approximately one hour. If your battery is low, a quick fifteen minutes on the charger while getting ready or driving to the trailhead might be all you need.
*Additional battery status information is found in the LED and Battery Overview section of AXS System manuals. Search the product's name or serial number on the SRAM Service Hub to locate this and view your groupset's information.
---
CHECKING BATTERY STATUS WITH THE APP
1) Open the AXS App. Ensure Bluetooth is enabled and you have a cellular or Wi-Fi connection.
2) Wake the system's primary component by lightly bouncing or shaking your bicycle.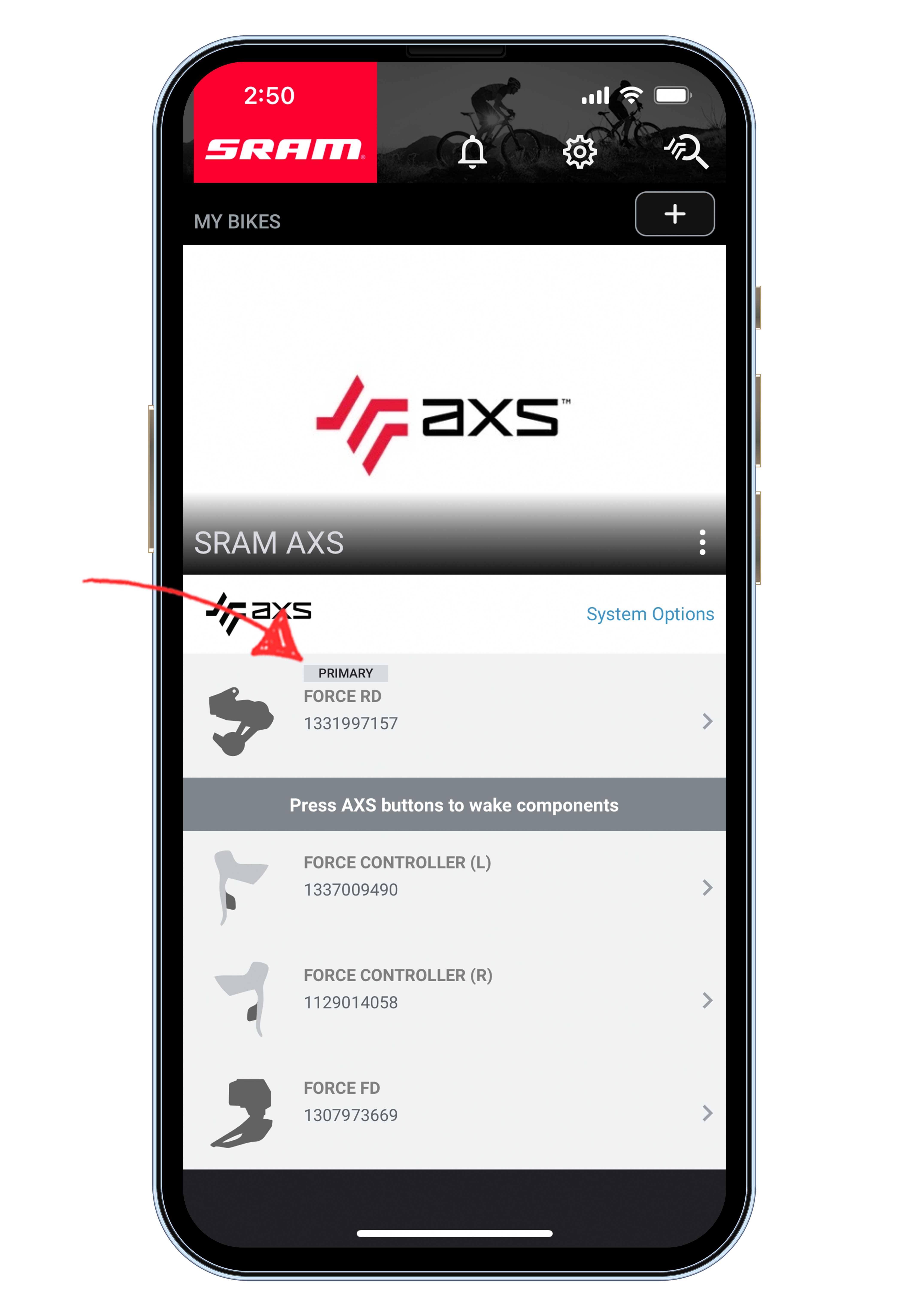 Getting stuck? If a primary component does not wake from moving your bike, press its AXS button for two seconds or less. If this doesn't work, place the battery on the AXS charger until full. Then, try again.
3) Select Connect to continue.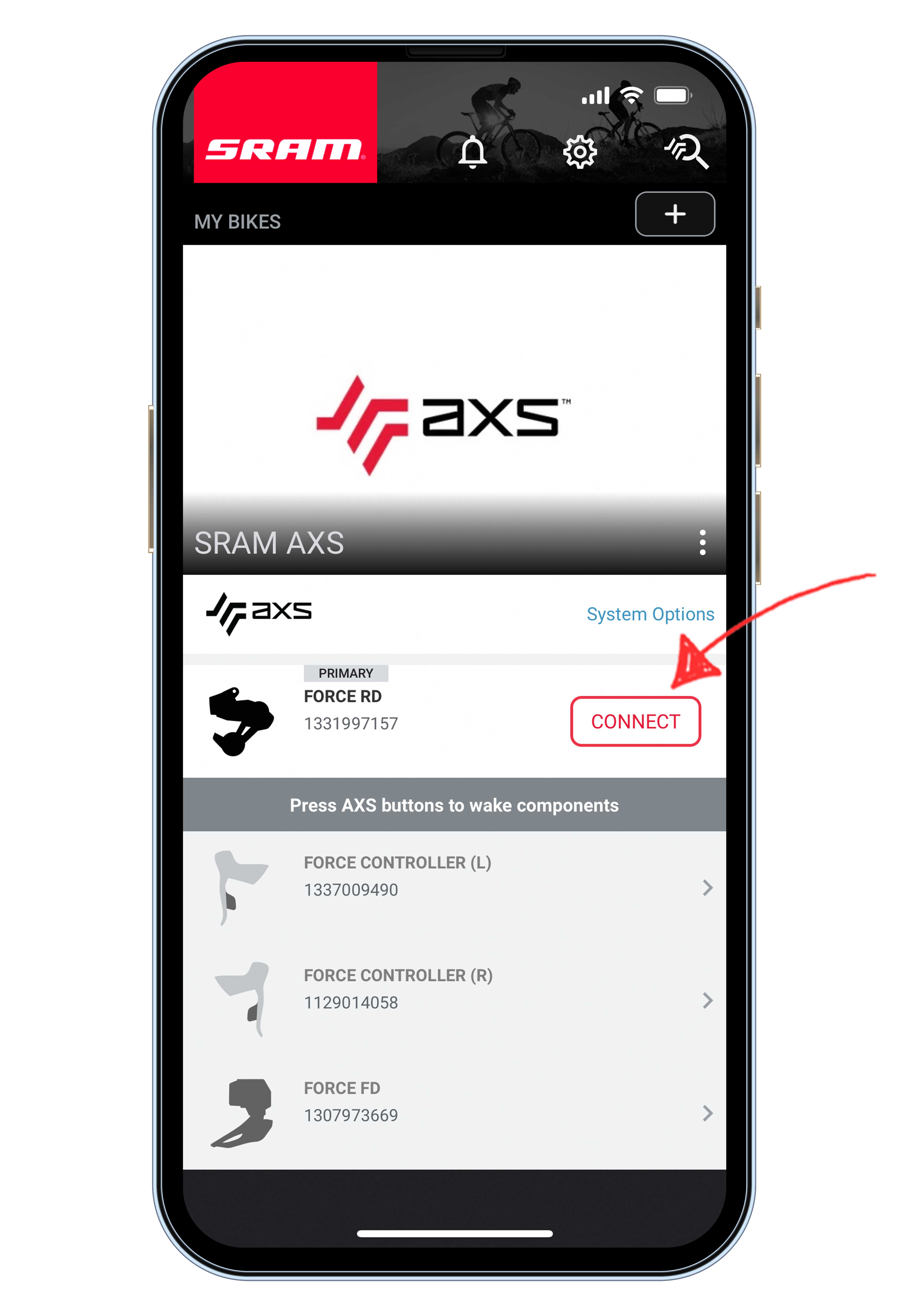 Getting stuck? If a component does not connect, ensure it's awake and your mobile device's Bluetooth is enabled. Then try again. If this doesn't work, force quit the AXS App and toggle your mobile device's Bluetooth off and on. Then, try again.
4) The battery status of every component in a paired system is displayed when the primary component connects. Exit the AXS app if you are finished.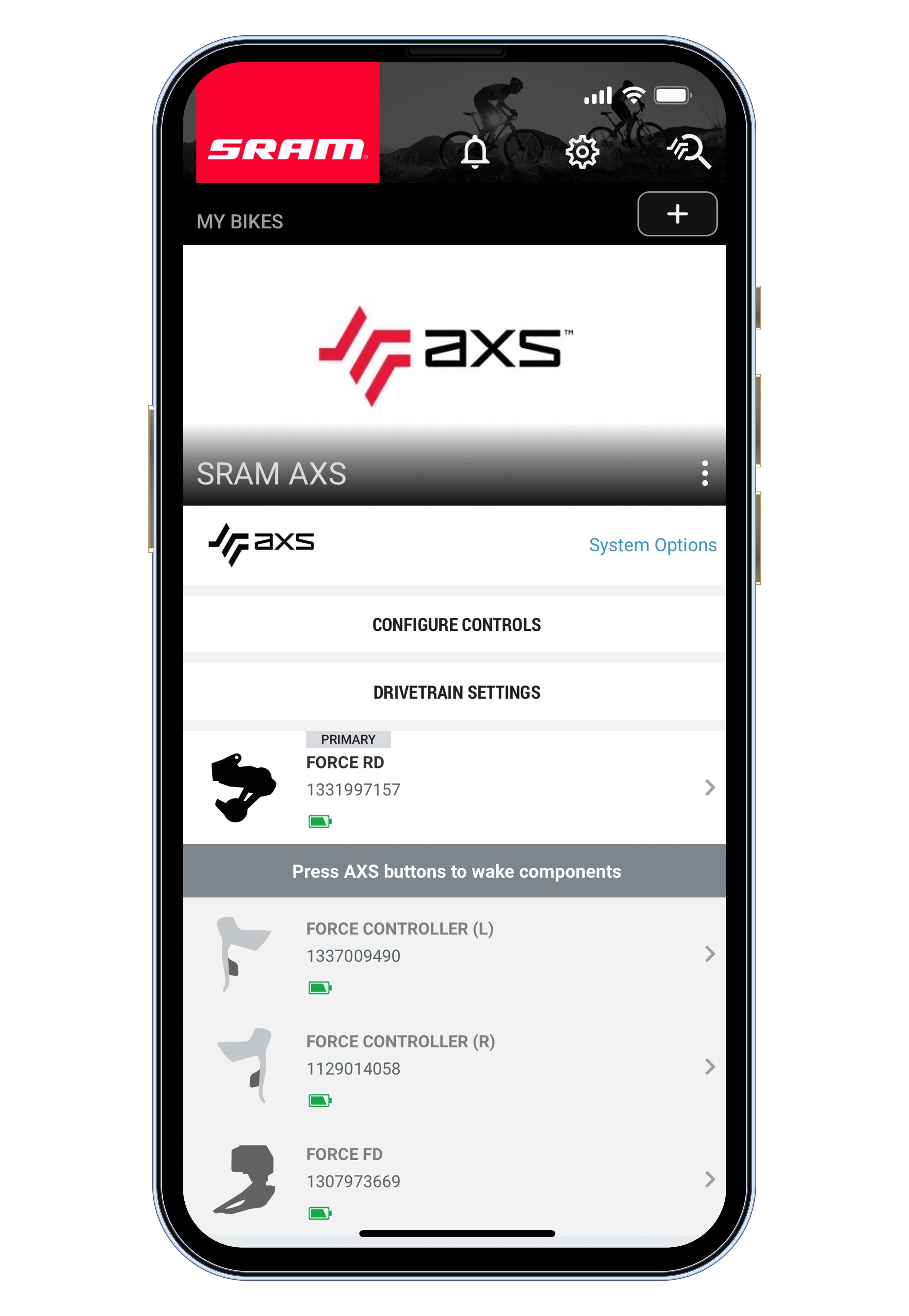 5) Power meters, AirWiz and TyreWiz are not part of paired systems and must be connected separately. Wake the sensor(s) installed on your bike and select Connect to view their battery status. Exit the AXS App when finished.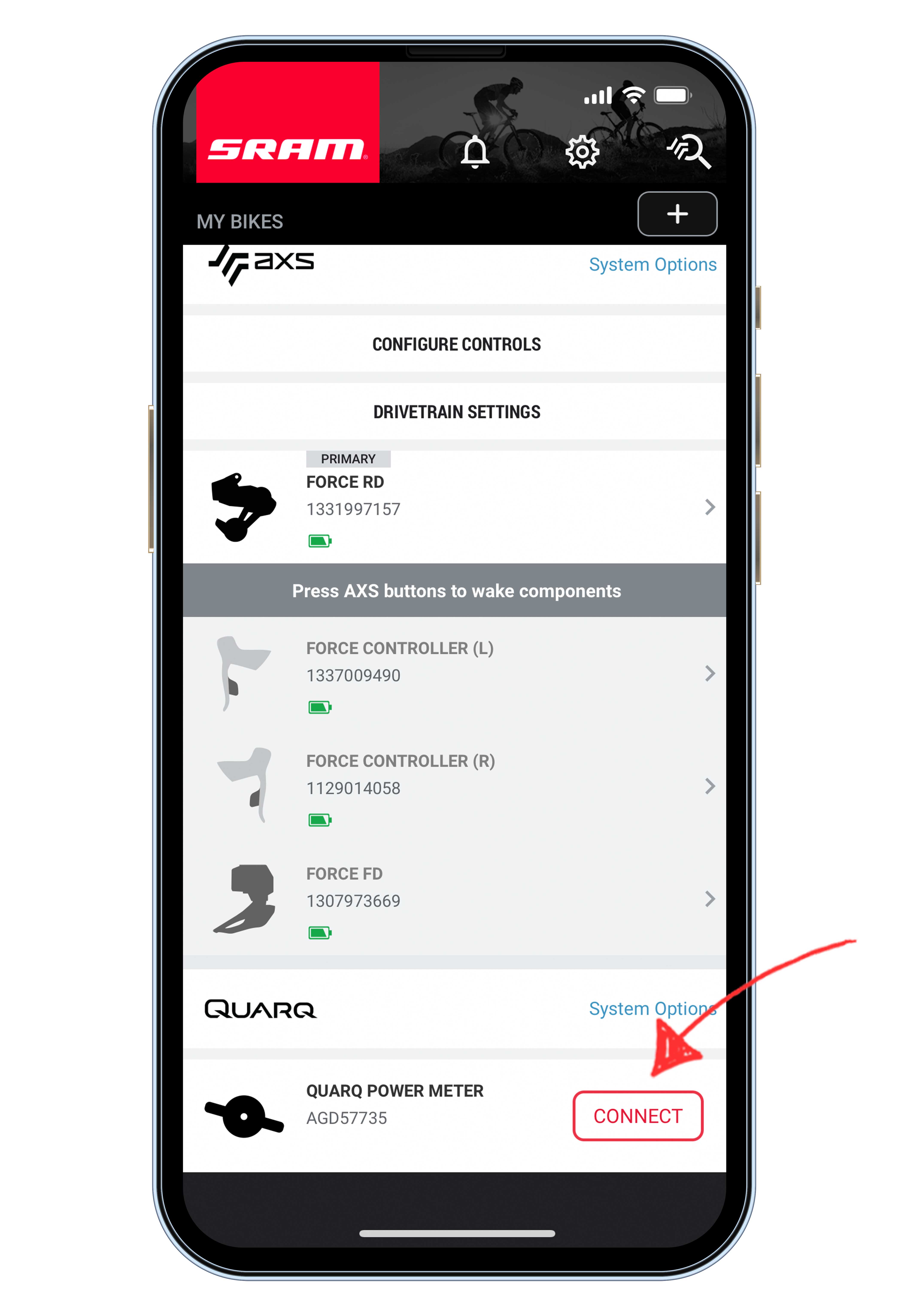 Tech Tip: If a component no longer shifts or actuates following an AXS App interaction, complete the System Pairing process.