Follow the steps below to enable Multshift, Sequential, or Compensating shift mode on SRAM eTap AXS groupsets using the AXS App.
Please note: Android and iOS systems are currently on different versions of the AXS App. If using an Android device, please continue with the instructions below. Updated articles for iOS devices will be coming soon.
UNDERSTANDING eTap AXS DRIVETRAIN SETTINGS
Sequential Shift Mode controls how the front and rear derailleurs shift to keep the change in gear ratio and cadence consistent. It eliminates overlapping gear ratios and provides an intuitive upshift and downshift operation. The system chooses when to shift the front derailleur to ensure you're always in the right gear.
Compensating Shift Mode smooths front derailleur gear transitions. When a front shift is performed, the rear derailleur compensates for the large gear change by shifting one or two cogs in the opposite direction.
Multishift lets you customize the number of upshifts and downshifts that occur when holding a shift button down – configurable to one, two, three, or the entire gear range.
When Mutlishift is disabled, holding a controller button down will shift one cog.
When Multishift is enabled, holding a controller button down will shift two, three, or all cogs.
---
CHANGING DRIVETRAIN SETTINGS
1) Open the AXS App. Ensure Bluetooth is enabled on your mobile device and has a cellular or Wi-Fi connection.
2) Wake the system's primary component by lightly bouncing or shaking your bicycle.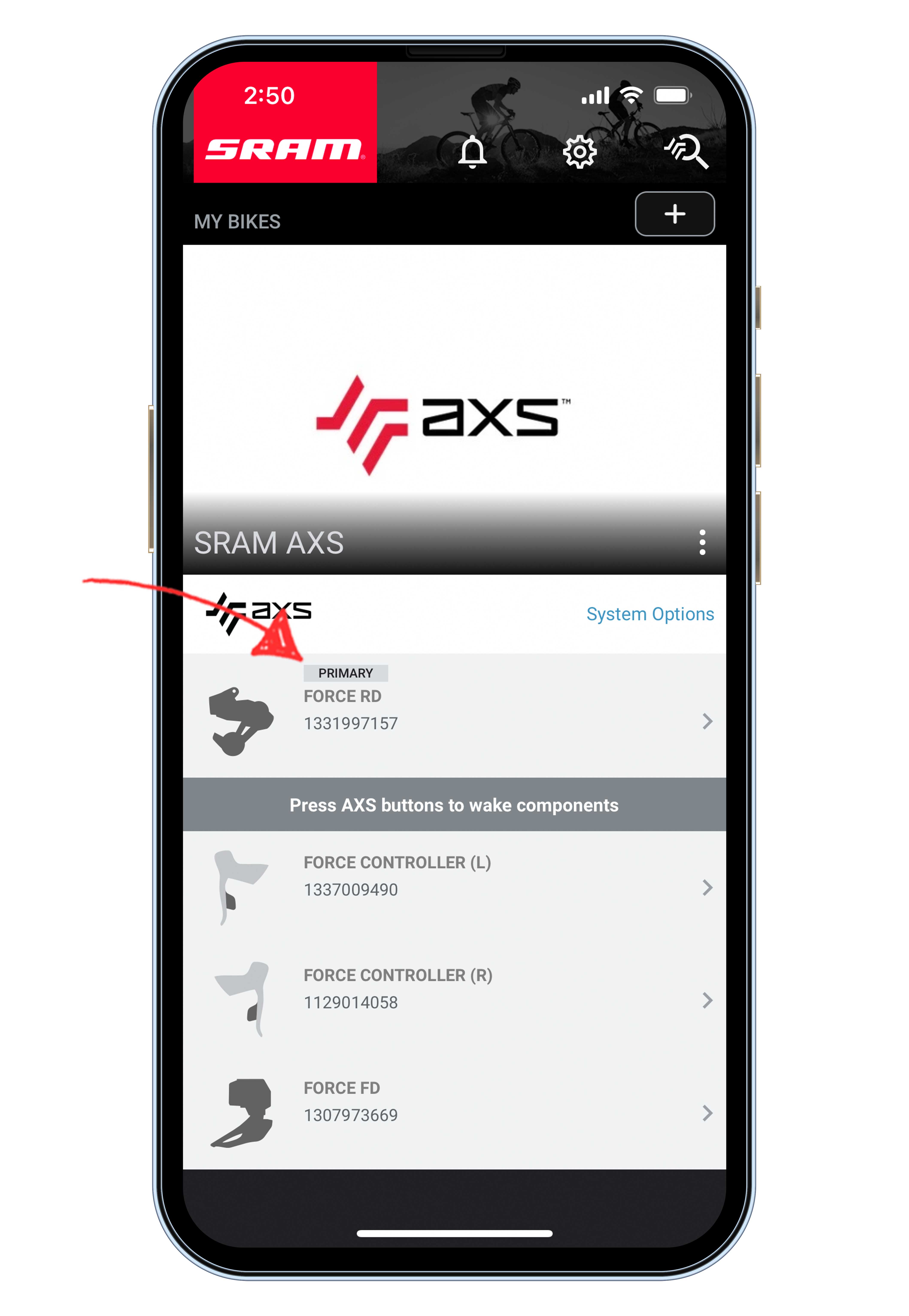 Getting stuck? If a primary component does not wake from moving your bike, press its AXS button for two seconds or less. If this doesn't work, place the battery on the AXS charger until full. Then, try again.
3) Select Connect to continue.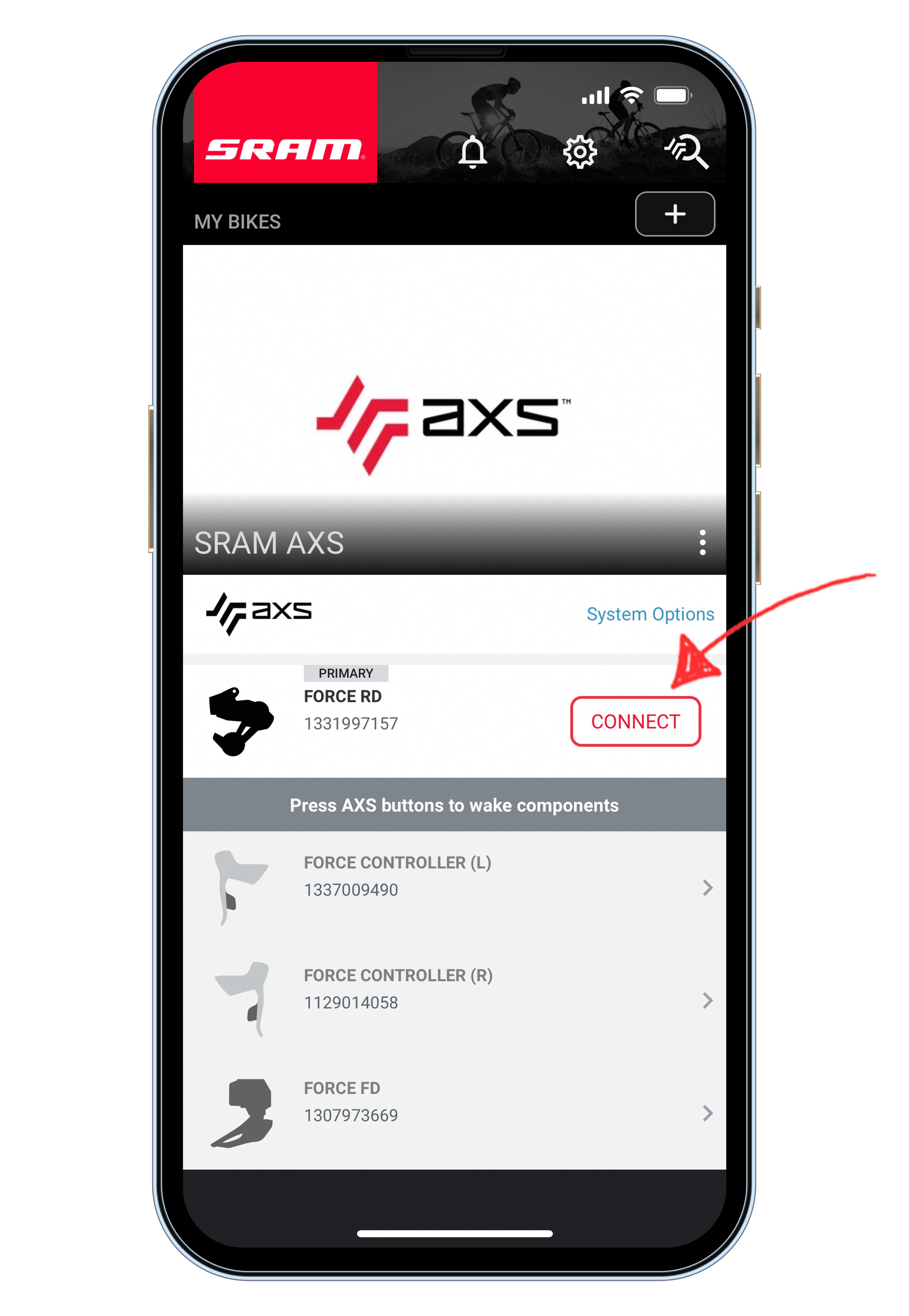 Getting stuck? If a component does not connect, ensure it's awake and your mobile device's Bluetooth is enabled. Then try again. If this doesn't work, force quit the AXS App and toggle your mobile device Bluetooth off and on. Then, try again.
4) Select Drivetrain Settings to continue.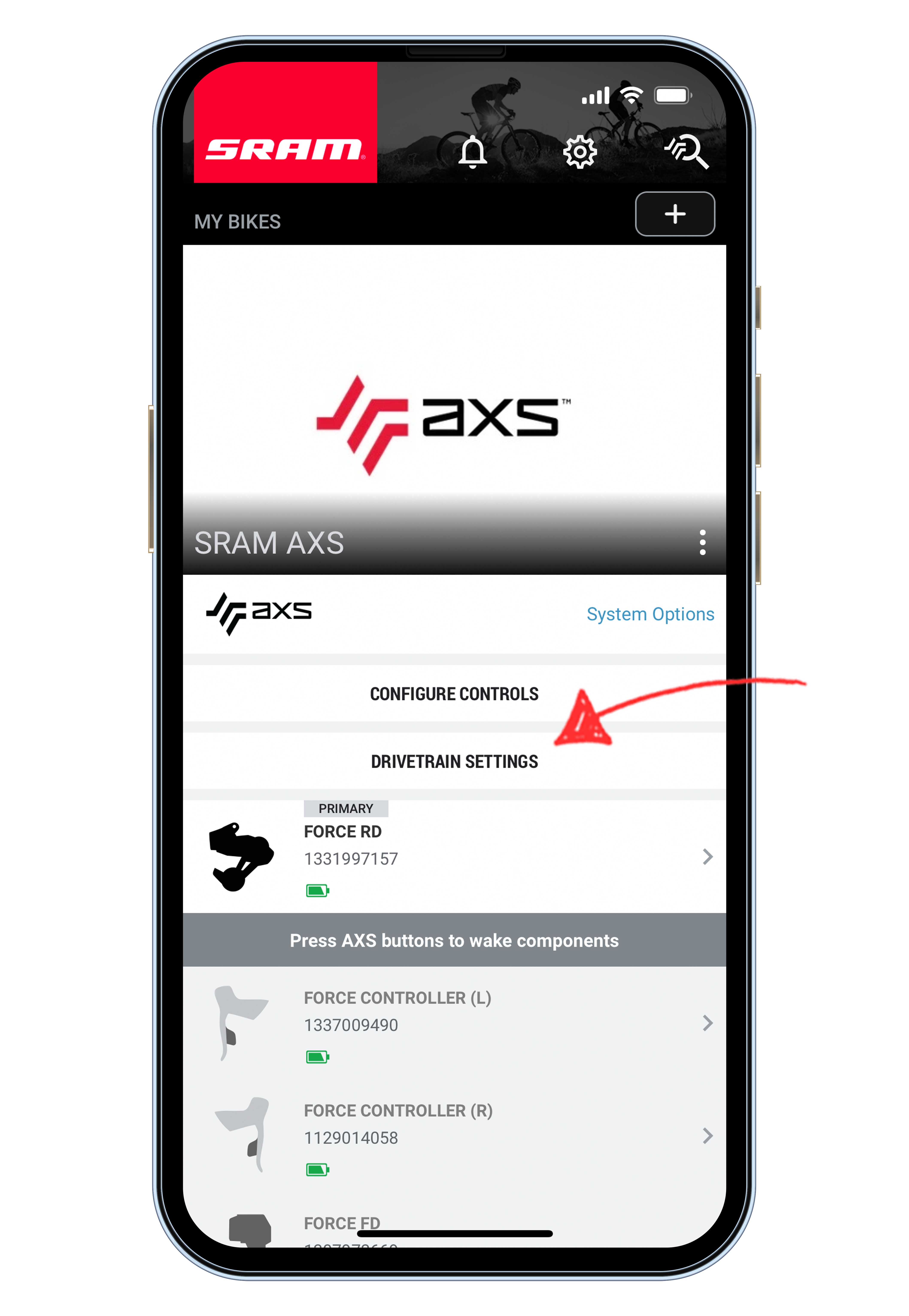 ---
SEQUENTIAL AND COMPENSATING MODE

5) Select the toggle to activate Enhanced Mode.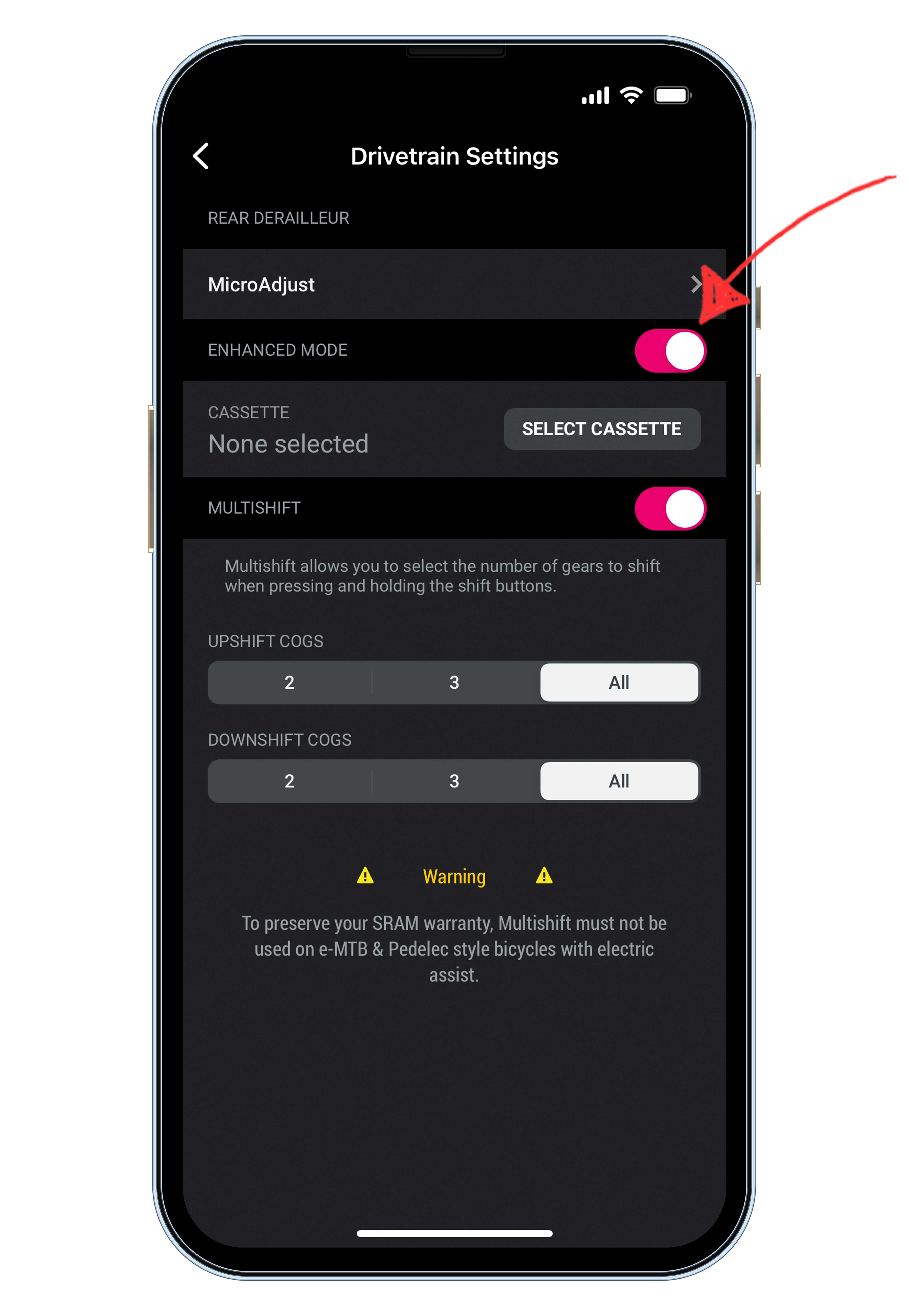 6) Select your cassette size.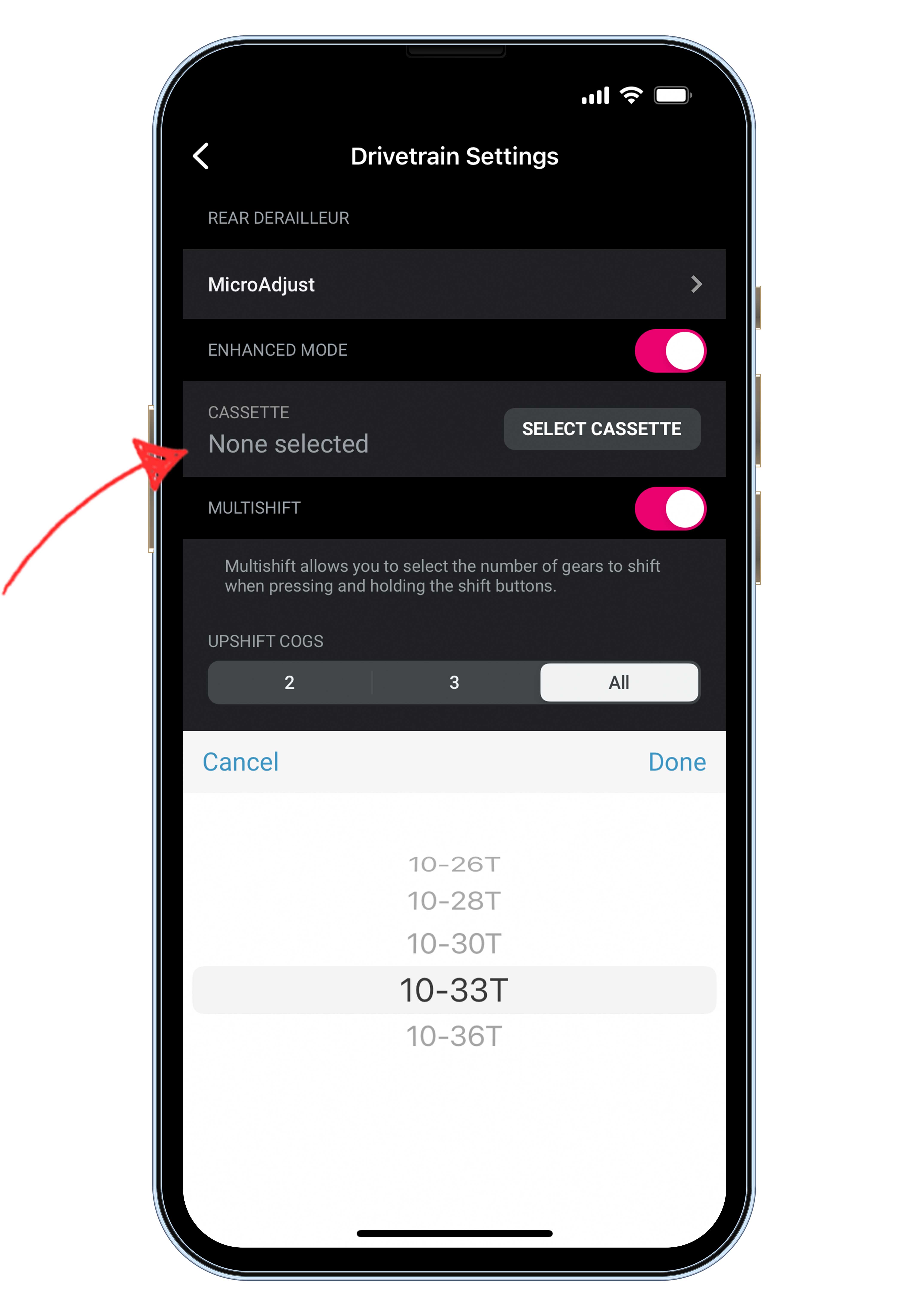 Tech Tip: The correct cassette size ensures shift points are optimized when using sequential shift mode.
7) Choose Compensating or Sequential shift mode. Changes are saved and applied upon selection. Select More Information to gain further insight into Compensating or Sequential shift modes.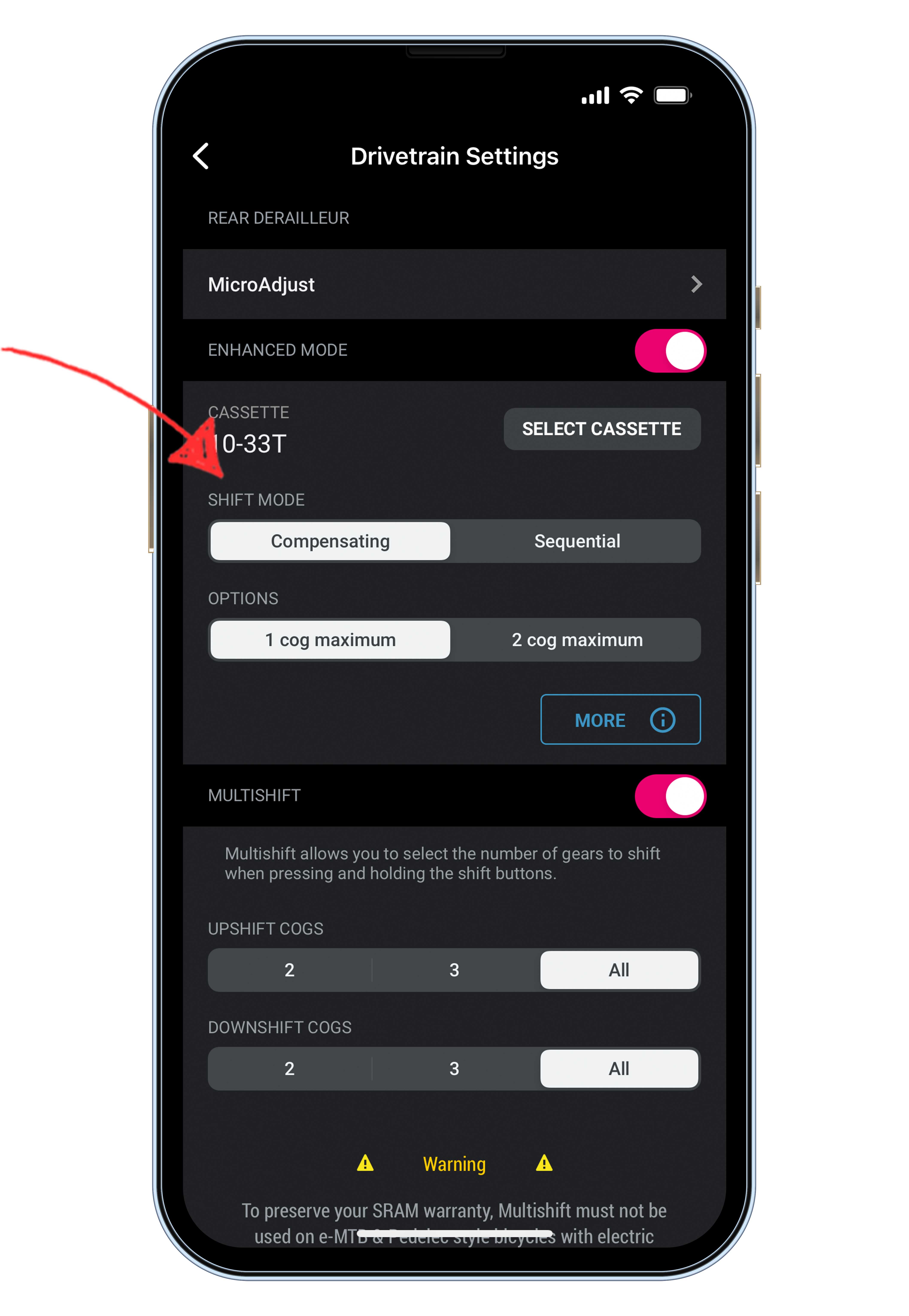 ---
MULTISHIFT MODE
Multishift can be used independently or in combination with Compensating or Sequential shift mode.
8) Select the toggle to activate Multishift (if not already enabled). Select the desired number of cogs for upshifts and downshifts. Drivetrain settings are automatically saved once selected. Exit the AXS App when finished.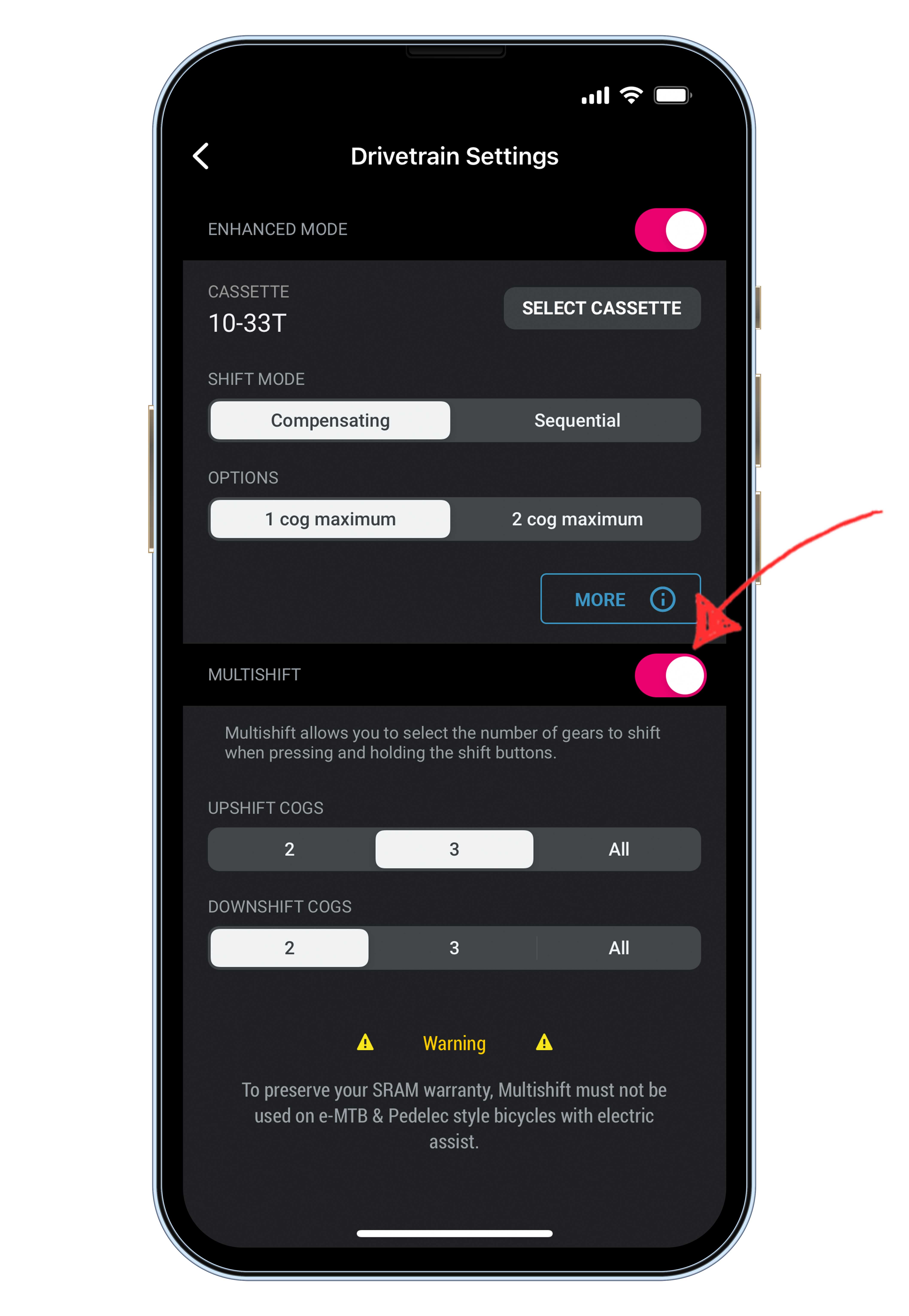 WARNING: AXS Multishift should never be enabled when installed on e-Bike/Pedelec style bicycles. Doing so can damage your drivetrain components and will void your SRAM warranty.
Tech Tip: If a component no longer shifts or actuates following an AXS App interaction, complete the System Pairing process.