Check if the rear derailleur has rotated relative to the knurled ring by inspecting the hash marks on the inboard top side of the derailleur's Full Mount and the knurled ring; they should be aligned as shown below: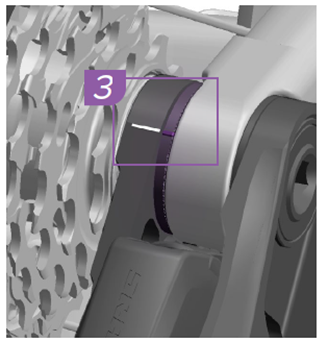 If they are not, you can push the rear derailleur forward by hand until they align, or loosen the axle and allow the rear derailleur to rotate forward under the spring force of the cage. Resetting the mounting bolt is not required.
You can see how to reset the position of your Eagle Transmission in this video using a tool or by hand.